As ever higher demands are made on the level of service and customer experience becomes a more significant factor for decision-making than price, it is important to find new ways to establish consistent and effective work with customers. All this can be achieved using video: it is more personalized than text and less distracting than a phone call.
Streaming is Skyrocketing in Popularity
Video content is rapidly gaining popularity. According to Cisco, worldwide, by 2021, video traffic will account for 80% of all consumer Internet traffic. Most recently, Apple launched its streaming service Apple TV +, Disney enters the market with a Disney + subscription, and the number of streaming services is already in the top ten, but continues to grow. These are small companies and giants such as HBO, Amazon Hulu, and others. Streaming is what transforms the television and entertainment market, changes the rules of the game on it. And literally everyone wants to become part of this future. Video
Streaming is a live video broadcast of certain events, available for viewing in real-time via the Internet. One of the best and most efficient ways to communicate from the scene. Streamers primarily use phones and portable modems, which gives them the opportunity to stay mobile. Streaming was invented by fans of computer games. They started shooting and showing the process of passing games in real-time.
Why Your Business Needs Live Broadcasts?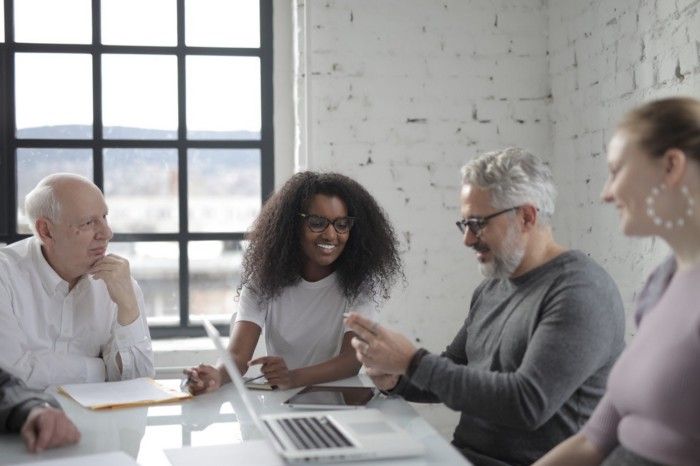 Live broadcasts on social networks provide more engagement than regular video content: streaming can be the most effective way to encourage the audience to switch from passive viewing to active participation. In addition, live broadcasts are convenient for both parties. You earn, and customers save time, money, and effort, just by watching a live broadcast from a conference while being at the other end of the country.
What other advantages does live broadcasting bring?
Rethinking Corporate Communication
Requests from various companies — both small and large — indicate a growing trend in the role of video in internal communication. Whether it's training materials, fixing the location at the workplace, videos related to internal processes, videos created within the company for the purpose of training, and organizing the work of teams will become the next noticeable trend in the field of video and streaming.
A New Way of Customer Service
Today, brand loyalty is heavily dependent on the quality of service they receive. This is why customer support should be proactive and find ways to provide the best experience. The best support teams use the opportunities that video gives to establish personal contact and interaction with customers. The answer to the client's question in video format promotes more open dialogue, as it allows you to better demonstrate readiness to understand his problem.
Finally, the video "humanizes" the support team and helps to prevent the escalation of the conflict with the client, since communication takes place directly with the company representative. This eliminates the anonymity that is inherent in familiar communication through text messages.
New Educational Opportunities
Today, streaming is widely used in e-learning. This approach eliminates the need to become attached to an educational institution: the necessary material is presented in videos and, due to this, is absorbed more fully and efficiently. As video content becomes easier and cheaper to produce, companies will more often conduct video training and webinars for staff and customers. This format allows employees to learn in a mode convenient for them, without changing the work schedule. Many companies are increasingly switching to portable internet as it is convenient for online training and conferences.
Integrate the Brand Into the Stream
You can integrate your company's ads into the stream using the following tools:
Integration into the content: the most native way to promote a brand, despite the fact that such advertising is almost always immediately guessed by users.
Integration into messages from donators: viewers of the channel may ask the streamer to publish some message on the broadcast screen.
Integration into the channel description.
Integration in the background: a non-clickable banner that accompanies the broadcast, usually located in the corner or at the bottom of the screen.
Integration into the name of the stream.
What do You Need to Start Streaming?
Technical preparation for broadcasting is no less important than its informational content. To configure the stream, the user needs to prepare the equipment: choose a powerful computer, a high-quality camera, microphone, etc. Also, the streamer will need services for recording videos, setting up donations and subscriptions, and programs for chats and notifications.
One of the most popular platforms for recording streaming video today is Open Broadcaster Software and Xsplit Broadcaster. The first product is a free open source program developed by the OBS project and a community of independent developers. The second platform — Xsplit Broadcaster — is available to users only by subscription (from $4 to $8 per month).
Xsplit Broadcaster is fairly easy to install, but this program requires reinstallation for each platform. Open Broadcaster Software is more difficult to install, but once you configure the program, you no longer need to return to its configuration. In addition, OBS offers a large set of modifiable parameters and does not load the computer so much.
The most important thing in today's live streaming — is to always have a good internet connection. With this in mind, you might want to consider using a portable modem,  so that you are sure you won't miss an opportunity to live broadcast interesting news and events in your company. You can choose an affordable Internet plan suitable for your lifestyle, and thus always stay connected. A good portable modem provider should be able to ensure universal compatibility service and a modern device with embedded eSim technology and constant battery power.
Conclusion
Thanks to affordable technologies, the availability of appropriate equipment, any Internet user is available to create their own broadcast. Moreover, for thousands of enthusiasts, this has become a major source of income. This leads to the fact that video and streaming become an integral part of the marketing strategies of both the largest and smaller brands. In the coming years, real-time broadcast technology will continue to evolve, becoming cheaper and more efficient at the same time.