Hashtags have become the first association with social networks boosting both user experience and business results. With the impressive popularity of Facebook these days, most subscribers are wondering how to use hashtags on this platform the right way.
It doesn't matter whether you are trying to organically promote a business page or personal brand, this checklist will help you find out the benefits of hashtags and the ways to use them effectively to boost engagement with your content on social media.
What are the Benefits of Hashtags?
Hashtags turn phrases and words into clickable links that help users find topics they are interested in. If you are still wondering whether hashtags work for a business or personal brand marketing, here are three reasons that prove hashtags are worth your efforts:
1. Make it easier to find you
Although Facebook's search option may be not as well-known as Google's, you shouldn't underestimate it. This is another place where you can be found by your target audience. Using hashtags helps you leverage the organic reach and serve content to interested users who are not even your page subscribers. When you add hashtags to your post the right way, one who is searching for the content on the topic may reach your page even without following it.
2. Build a strong brand
Hashtags work great for tracking and sharing user-generated content — a holy grail of social media marketing. What is more, users clicking on the campaign hashtag can see all the instances of its mentions, which is a strong social proof affecting their sentiments towards a brand.
This is how Coca-Cola did it: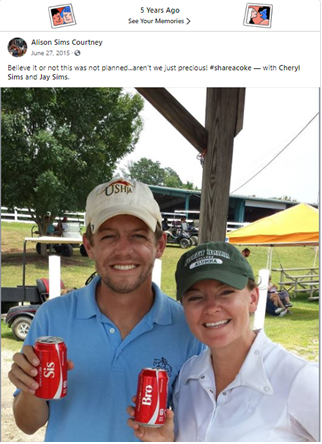 The company used hashtag #shareacoke and its Facebook page saw a boost of 39% in the number of fans. This is just one example of how using hashtags may help you both become recognizable and build a strong brand.
3. Create a community on Facebook
If you are adding hashtags to your Facebook posts, it is a good idea to encourage your existing audience and clients to do the same. In such a way, you will establish the community of loyal clients around your brand.
Remember, if you are using hashtags on Facebook the right way, they are always beneficial.
Otherwise, they are just a noise that will not only fail your efforts to reach your goals but may play a low-down trick with your brand reputation. Take a look at a useful checklist to make your efforts of incorporating hashtags into Facebook posts a big start of positive changes.
How to Use Hashtags Correctly?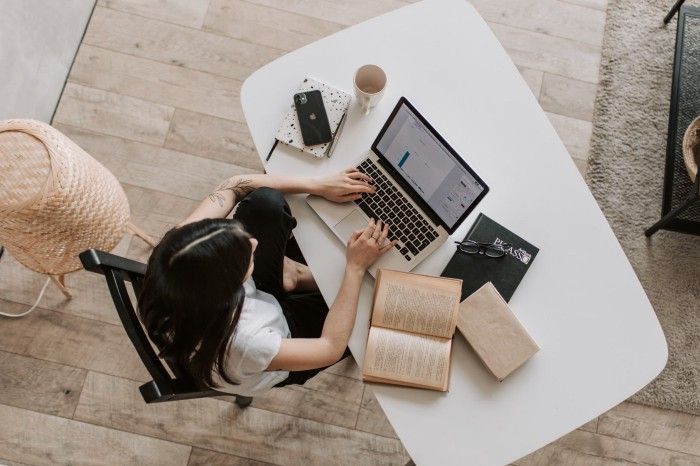 In a day when competition among companies is gathering pace, each opportunity to interact with your followers and become closer to your target audience is a big step forward. These simple hints will help you achieve better results immediately.
Have a hashtag strategy
It may sound easier than it actually is. You should keep in mind the rules of writing hashtags, and use phrases that people may really look for. There are plenty of tools that help find suitable hashtags for social media campaigns. Also, a good idea is to analyze posts of your competitors and hashtags that your followers and customers are already using.
When you have a list of all the suitable hashtags, develop clear guidelines to your social media manager on when and how to use them. For example, you may have a different set of hashtags for speaking about your services, updates on the blog, and your team and team building events.
Add hashtags to all posts
It is easy to forget about hashtags if you produce tons of content and auto post from WordPress to Facebook. Not to lose the benefits of having hashtags and maintain consistency of your blogs, use a WordPress autoposter that allows customizing the cover message and automatically adds the categories and tags of the blog post as hashtags of the Facebook post.
Measure success and optimize
As with any other social media marketing strategy, you should check whether your efforts are paying off. You can use a Facebook built-in feature or look into the insights provided by the social auto poster plugin to assess the reach of your posts. It is necessary to analyze the received data and find out whether posts with hashtags are doing more for increasing user engagement than posts without hashtags, and what hashtags are diving the most engagement.
Finally, you will be able to understand what else should be done to reach your initial goal and get the opportunity to enjoy all the benefits of using hashtags for business, a personal brand, or driving social change.
The Final Thoughts
Facebook doesn't need an introduction; with a rapidly growing user base, it is recognized to be one of the leading platforms to use for marketing. With constantly changing algorithms of popular social networks, one might have thought that hashtags have passed into oblivion. Still, they are very beneficial for the marketing strategy of all types of business. The main thing you should adhere to is using hashtags the right way to achieve your company's marketing goals.
Originally published at https://medium.datadriveninvestor.com/a-useful-checklist-for-using-hashtags-on-facebook-the-right-way-6ea604161b03