As a small business owner, you know you'll have to face challenges when starting your business. There are some lessons that many owners learn the hard way and, on reflection, wish they had taken the time to research beforehand. One of these necessary lessons is managing finances and invoicing.
Unknowingly leaking money is the last thing you need when you're trying to grow a business. Below are eight pieces of advice concerning invoicing that every small business owner should learn. Keep reading to avoid learning these lessons the hard way.
Make Your Own Terms
Set payment terms for your invoices that fit you best. You shouldn't have to wait for a payment every four weeks or at the end of the month. A weekly payment schedule is completely normal. When dealing with clients, be sure to outline your invoice schedule and expectations for payment dates. Also, discuss late fees, payment methods, and the process for late or missed payments.
It's also a good idea to request a percentage of the payment upfront or divided up regularly throughout the life of the project. This is particularly vital for projects worth a lot of money and will ensure the partner's continued commitment, as they have already invested a substantial sum. I'm sure we've all had the experience of client's canceling orders when we've already begun working on them or even ending the business relationship before payment. To avoid such unfortunate instances, be sure to make your own terms and demand a deposit upfront.
Follow Up on Overdue
When it comes to unpaid or overdue invoices, it's your responsibility to follow up as soon as possible. Don't feel intimidated to do so; you'll often find that it's the client that feels weird and keeps apologizing for missing the payment. Most times, missed payment dates are nothing to be worried about. Contact clients directly through phone or video chat to get to the bottom of the problem quickly, as email exchanges can be long and confusing.
If you don't have the resources to hire a financial team to investigate late payments, using automation will provide a good alternative. A virtual assistant or invoicing software costs less and is just as effective.
Charge What You Need To
Everyone's time is valuable. But sometimes we tend to undervalue our own. Don't make this mistake. Value the work that you do and charge the price you think is right. If you provide a useful good or service but do not price it fairly, customers will not see value in it either. Don't be shy when outlining your invoice and determining the price. If you don't stick up for yourself, no one will.
Invoice upon Project Completion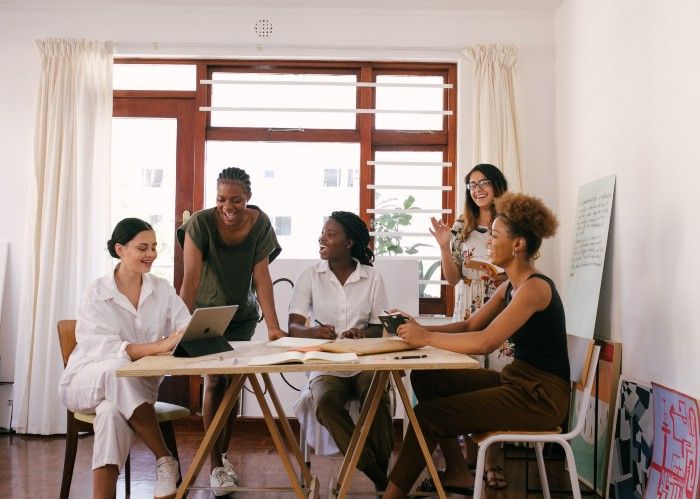 Don't waste valuable time by waiting until the end of the pay period to send an invoice, send it as soon as the project is complete. With current mobile coverage, it's possible to send data from virtually anywhere on the planet, so the fact that you're not at the office is no excuse. Your clients will appreciate your promptness and professionalism.
After you've sent the invoice, be sure to ask your client for a quick review or feedback on the project. It's better to ask for this sooner rather than later, as the client can forget many details in only a few days.
Work Smarter, Not Harder
Don't waste your valuable time and effort trying to manage finances and invoicing manually, there are plenty of WordPress plugins that can do this for you. With invoicing software, payments and billing is only a matter of a few clicks. Plus, most will notify you when payments are upcoming or overdue.
For example, it might be a great idea to use a booking plugin with invoice for all-in-one management of appointments, clients, and payments. Like dedicated invoicing software, it offers a variety of templates for all kinds of invoice types and supports SMS and email notifications to clients. The advantage is that you can also track and act upon all the statistics on the client's appointments and payments.
Keep Records
If you use a time and materials payment method, it is better to use project management software to keep records of all the tasks you do within the project and the exact time you spent on them. This way, you can provide clients with a detailed rationale for your pricing if there is a conflict overcharge. The software is easily manageable and will save you lots of potential headaches.
Know how to invoice individual and corporate clients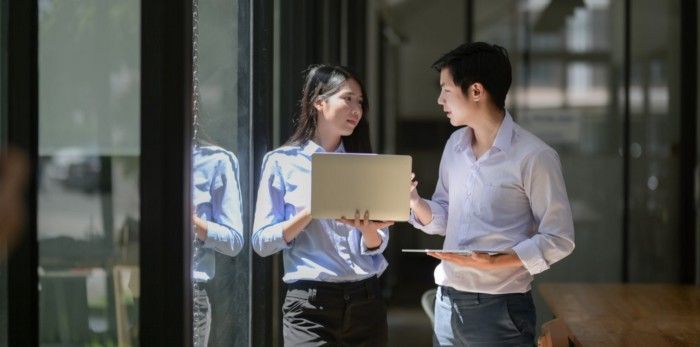 Invoicing individual clients, you mostly deal with one person who may simply forget or have no opportunity to make the payment in time. With corporate clients, the reason for late payments may be more complex, starting with the lack of awareness and finishing with the wrong details provided in an invoice.
Thus, starting relationships with corporate clients, be sure to get as many details as possible concerning the invoice: who it should be sent to, the address and department, etc. Discuss with your client what special steps need to be taken to ensure the invoice is processed in a timely fashion. For long-term clients, it's a good practice to get to know their accounting department to be able to reach out with the questions. Sending invoices directly to the person in charge of the account will also ensure that it is given the proper attention, instead of ending up at the bottom of a mail pile.
Ease of Payment
Be sure to clearly describe your payment methods to potential clients before signing any agreements. You don't want to end up not getting paid at the end of a project just because the client only uses Paypal. Additionally, make payments as easy as possible by using all popular payment methods, including credit cards, mobile, bank transfers, e-wallets, checks, etc.
Conclusion
Getting paid is supposed to be the best part of running a business. Don't make it more difficult than it has to be and follow our invoicing advice. We hope that this article has helped you discover new ways to manage your invoices and finances.
Originally published at https://medium.com/the-research-nest/mastering-the-art-of-invoicing-a-cheat-sheet-for-smes-8d14b192edcb